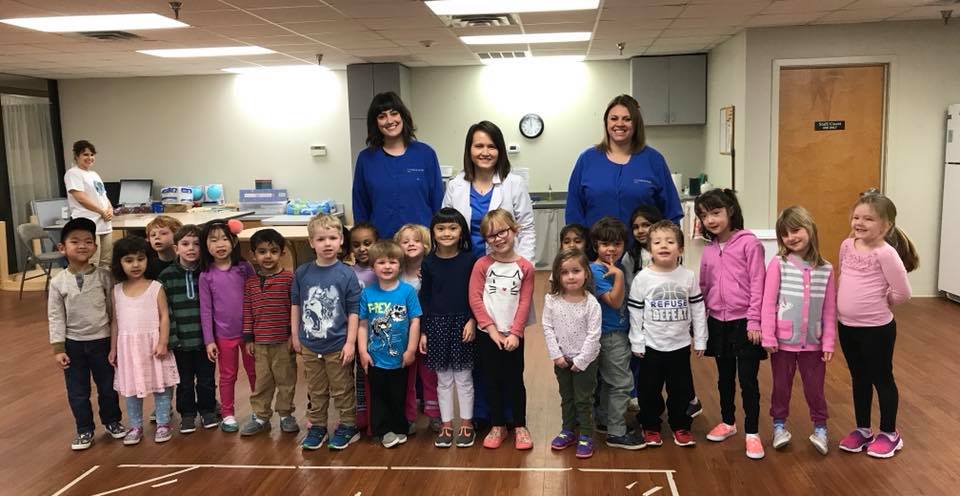 Dr. Pham and the staff at Peninsula Dental Care had so much fun teaching the students at Hampton Roads International Montessori School about proper oral hygiene and dental health. The children loved flossing the tooth model and brushing the stains off the eggs. They learned what drinks are healthy for their teeth and how flossing is equally important as brushing!

Our Peninsula Dental Care office opens as early as 

7:30am

 and as late as 

7:00pm.

 Most insurance is welcomed and maximized.