Meet Our Team
Ashley – Scheduling Coordinator | Front Desk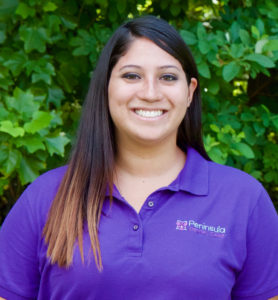 Ashley holds an Associate's Degree in Applied Science and is currently working toward her Bachelor of Science at UVA. She has been working as a patient coordinator for more than 6 years.
Ashley loves working with our patients and seeing the progress they achieve over time. She is excited every time she sees a patient showing off their newly transformed smile. Ashley is dedicated to helping each patient choose the right dental treatment to reach their goals.
She has been married for 9 years to her husband Cody, has 2 cats named Artie and Callie, and a golden retriever named Dash. She is a fan of the arts, music, literature and film.
Vicki – Insurance Coordinator | Front Desk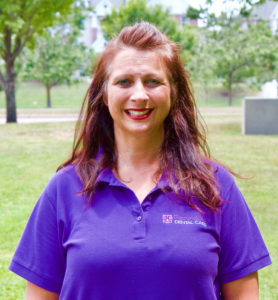 Vicki holds a Bachelor's degree in Applied Managment from Grand Canyon University, as well as a Master's in Business Administration. Vicki has more than 20 years of experience working as a dental assistant, scheduling and insurance roles, and an office manager.
Vicki enjoys serving patients with great satisfaction. She loves when a patient completes treatment and sees changes in their self-confidence.
Vicki has an 18 year old son, Ean, who will be attending college soon. Vicki enjoys being outdoors as much as possible, going to festivals, trips to the beach, and making crafts for friends and family in her spare time.
Jessica – Registered Dental Hygienist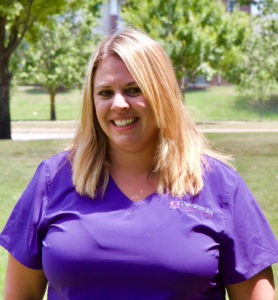 Jessica completed the American Red Cross Dental Assistant Training Program at Langley, VA in 2003. She went on to become a Registered Dental Hygienist in 2014, by graduating from Old Dominion University with her Bachelor of Science degree.
Jessica likes dentistry because she loves meeting new people and teaching patients how to improve their oral hygiene. Jessica enjoys educating patients on how oral health impacts the health of the whole body.
Jessica lives with her husband Nicholas, daughter Taylor, and son Dylan. She comes from a large family, with 3 brothers and 2 sisters. Jessica enjoys spending her free time with her family, cooking out, and going to beaches and museums.
Torey – Registered Dental Hygienist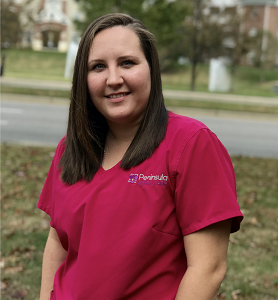 Torey grew up in Hampton Roads with her parents, brother, and family dog, a bichon frise. She graduated from Poquoson High School then she went on to become a Registered Dental Hygienist, by graduating from Old Dominion University with her Bachelor of Science degree. As an ODU Cum Laude graduate, she also published in the ADHA magazine student issue.
Torey likes dentistry because she loves interacting and teaching patients. She loves being a part of a team dedicated to improving oral health of patients. Torey believes it is important that everyone understands how oral health is connected to overall health.
Torey enjoys sailing, snowboarding, reading, history, football, anything Batman, Harry Potter, Pirates and she loves living in Fort Monroe.
Kim – Dental Assistant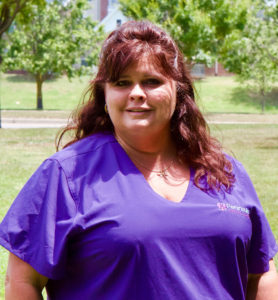 Kim began her career as a dental assistant in 1990. She went on to earn her x-ray certification from Thomas Nelson Community College. Kim prides herself with over 25 years of dental assisting.
Kim considers herself a "people person" who enjoys working with each patient individually. She loves educating her patients about their oral health and helping them have the tools they need to make informed decisions about their care.
Kim lives with her husband Earl and their daughter McKenzie. She loves cooking and the outdoors. Kim spends her free time camping, going to the beach, gardening, and scuba diving.
Ashley – Dental Assistant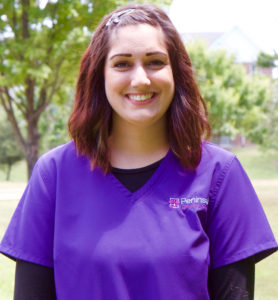 Ashley holds an Associates degree in Dental Science from PIMA and is CDA certified. She has 8 years of dental experience.
Ashley enjoys patient care and patient education. She believes that there is no better feeling than assisting patients with dental health and getting to see their smiles when they leave the office. Patients are the reason Ashley is in the dental field and strives to treat every one of them like family.
Outside of work, Ashley can be seen playing videos games and enjoying art. She has been married for 9 years and has a pug, 2 cats, and a chinchilla.