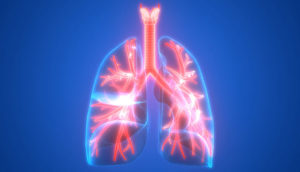 Individuals with severe gum disease or periodontitis, had increased risk for developing cancer compared with individuals with mild or no gum disease.  In recent clinical studies, people with severe gum disease had more than double the risk for developing lung cancer and colon cancer.
The authors of these studies noted a 24% higher risk for cancer.  It is the low-grade inflammation and the released substance from bacteria called endotoxins that contribute to chronic diseases, including cancer, heart disease, and rheumatoid arthritis.
Patients without teeth, a sign of severe periodontitis, had a 28% increased risk for cancer.  Severe periodontitis and edentulism appeared associated with a greater than twofold increased risk for lung cancer, even after adjusting for smoking status.  For colorectal cancer, researchers observed an 80% significant increase in risk associated with edentulism.
Association between lung and colorectal cancer risk and periodontitis appeared similar among races.  However, they were generally weaker among African Americans.
Researchers also observed a slight increase in risk for pancreatic cancer among patients with severe gum disease.  But due to the limited number of cases, this association did not reach statistical significance. They found no association between breast, prostate, and lymphatic cancer risk and periodontitis.
For a comprehensive screening and treatment of gum disease, do not hesitate to give our office, Peninsula Dental Care, a call at 757-874-7155.